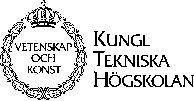 PhD Thesis in music acoustics
Acoustical, Physiological and Perceptual Aspects of Reed Wind Instrument Playing and Vocal-Ventricular Fold Phonation
by
©1998
An ancestral and recurrent dream of humankind is that of flying.
In my ordinary flying dreams,
whenever I inhale, I start levitating in the space;
when I exhale, I immediately return to the firm ground.

Playing a wind instrument may follow the same simple, supernatural rule:
in blowing, one donates life and sound to other beings, and gains the Earth;
in inspiring, one must incorporate spirits and angels.
Contents:
Thesis back cover (spectrogram of "oh, Susanah" during overtone singing in VVM phonation- see Paper VI)
©1998 by Leonardo Fuks